Problem Water Treatment Services
Water problems can be extremely frustrating to deal with. Whether your water smells like rotten eggs and you have blue/green stains in your sink, or there's soap scum in all your bathrooms and rusty stains in your toilet, you need a fast, reliable way to treat your water problems. With over 150 years of water treatment experience, our team at Long's EcoWater Systems can provide the correct clean water solutions customized to your unique needs.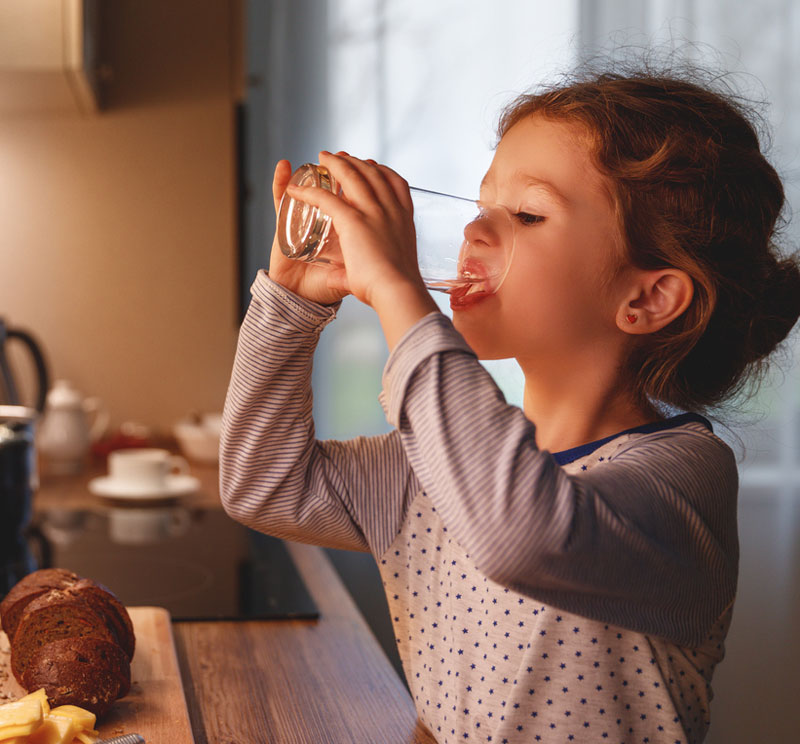 Our Customized Clean Water Solutions
At Long's EcoWater Systems, we take a customized approach to our problem water treatment services. We understand everyone's water is different, and there's no one-size-fits-all solution. Whether you have city or well water, we can help you find the best treatment option to improve your water quality.
We start with a free in-home water consultation — including a free water test — to accurately determine what's in your water. From there, we provide a custom clean water solution to improve your home's water quality. 
If you are interested in finding water conditioning near me, check if we offer service in your area to learn more.
Our Water Treatment Systems
Depending on your water problem, treatment preferences and budget requirements, we may recommend one of the following systems:
EcoWater Conditioner: The EcoWater Conditioner is ideal for treating hard water in wells. It removes hardness, iron, sediment and manganese.
EcoWater Water Refiner: The EcoWater Refiner is recommended for homes with public water. It removes hardness and chlorine.
ERO-385 Reverse Osmosis (RO) Drinking Water System: The ERO-385 purifies drinking water, removing harmful contaminants like nitrates, lead, VOCs, PFOA and PFOS.
Ultraviolet (UV) Light Systems: Our UV Light Systems remove harmful bacteria and viruses from your water, including E. coli, giardia, coliform bacteria and hepatitis.
Benefits of Our Water Treatment Systems
Our water treatment systems are manufactured in the USA by EcoWater, the largest and oldest water softener manufacturer in the world. All our EcoWater products are also American-made and meet top-quality standards.
When you choose one of these systems for your home, you can benefit from:
Systems that use 25% less water and 50% less salt than other brands.
Comprehensive manufacturer bonded warranty coverage.
Lifetime warranty on the EcoWater Refiner and Conditioner media
Softer, brighter laundry using 50% less detergent.
Reduced scale buildup in your pipes.
Lower water heater energy consumption.
Longer-lasting appliances.
Why Come to Us for Clean Water Solutions?
Long's EcoWater Systems has served home and business owners in Greater Lehigh Valley and eastern Pennsylvania for over 70 years. We are water experts, and we understand the region's unique needs.
What's more, our service technicians are highly trained, certified and experienced in water treatment. They'll install your water treatment system quickly and efficiently, and they can service any make or model of water softener.
When you work with us, you'll gain access to state-certified water testing labs and a complete range of high-quality water treatment equipment. Our solutions are fully customized to meet your specific needs, ensuring you get the best results.
With our help, you'll get cleaner, safer and better-tasting water with top-rated systems that help keep your family healthy and comfortable.
Erik E. via Google
We had an unusual issue in our 2y old home - an iron-forming bacteria in the water - luckily it posed no health risk, but really stained the tubs, grout, etc. Another group tried to fix the issue, and after 2y of various missteps finally said they were not able (long story). We spoke to Long's and in about a week the problem was solved (!) - and they had a long-term plan for maintenance and follow up. They were responsive, professional and had a clear understanding of this issue and how to fix it, and keep it fixed. Jim came out initially to evaluate the issue and system in place, spoke with us at length, and within a few days formulated a solution. He was clearly invested in the project from start to finish, and made multiple contacts and trips out. My wife and I were truly impressed, and appreciative. Very highly recommended for any issue relating to water treatment.
Contact Us for Problem Water Treatment Services
Reach out to our team today about your water problem. We'll be happy to answer all your questions and schedule a free water consultation at your convenience.
Get Your Water Tested Today!