Serving the area since 1949
Improve Your Water Safety & Quality
Long's EcoWater Systems is the only authorized EcoWater dealer in Lehigh County and the Lehigh Valley, where we serve Allentown, Bethlehem, Center Valley, Quakertown, Macungie, Nazareth, Breinigsville, Emmaus, and more, for quality Water Treatment Solutions. Depend on our nationally recognized products and services to meet your unique water needs.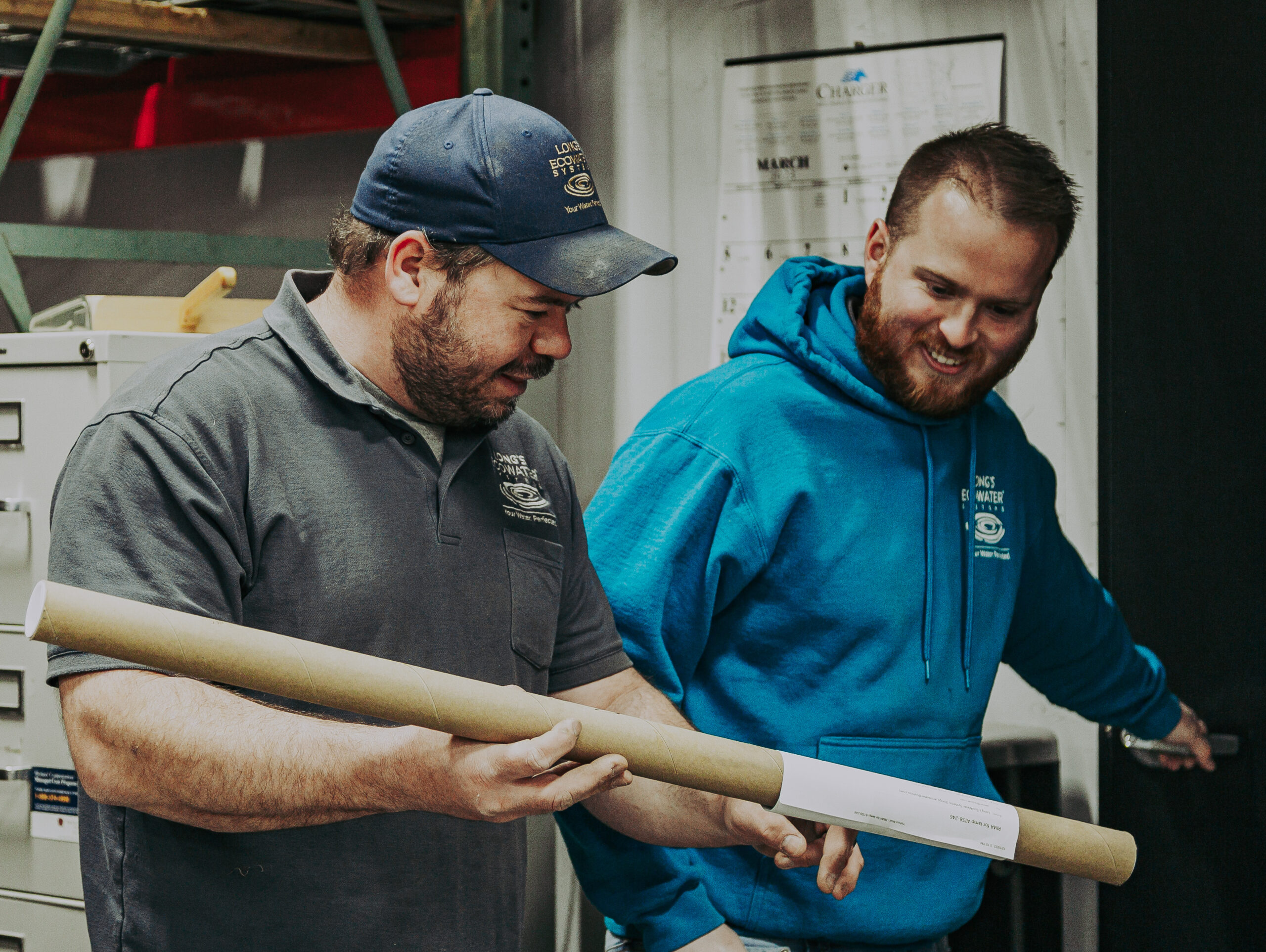 Your Water. Perfected.
Water Treatment Systems
Since 1949, Long's EcoWater has been the local go-to for all of your water needs. We are here when you need us to take care of your hard water concerns, treat your drinking water (including PFAS), or when you wake up to no water. Our team of trained Water Technicians will take the time to tailor a solution to meet your unique needs, handling everything from installation to regular maintenance.
CALL TODAY
With our latest technology and trusted products, you and your family can enjoy clean, healthy, reliable water in your home.
long's ecowater systems
Expert Service for All of Your Water Needs
Pure, Clean, Safe Water
Enjoy Your Home's Water Again
Do you avoid drinking your tap water because you don't like the way it tastes or you're not sure what's in it? Tap water can become contaminated with minerals and particles that affect its taste and safety. Possible culprits include bacteria, chlorine, iron, PFAS, lead, and various chemicals. Water treatment and purification can eliminate these common issues, leaving you with healthy, good-tasting water... right from your home's water supply!
Whether you have well water or city water, rely on Long's EcoWater to take care of your water needs. Our EcoWater Water Treatment Systems and solutions can reduce your home energy consumption by extending the life cycle of your appliances. All EcoWater System products are made in America, meeting top-quality certification standards.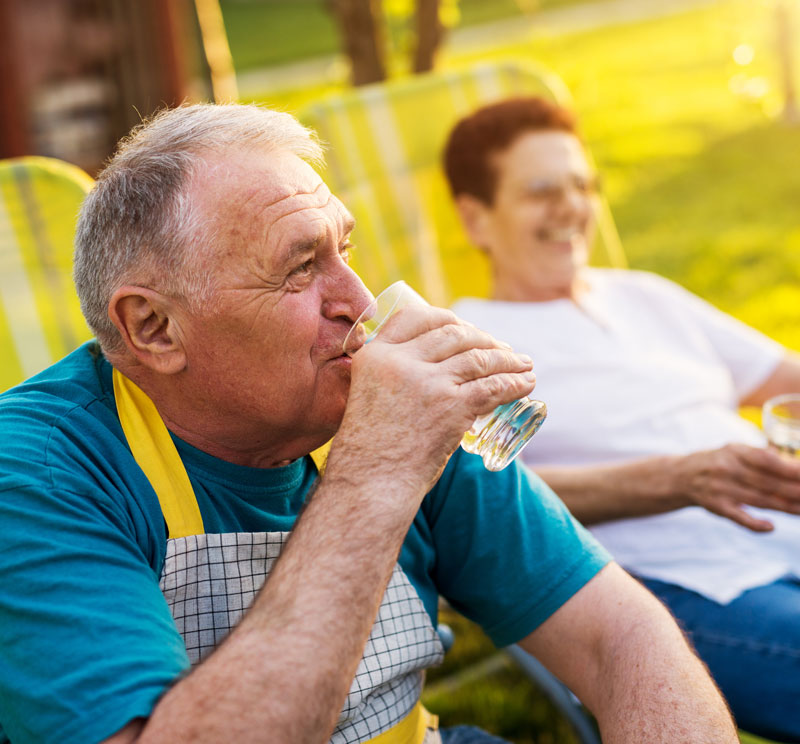 Get Your Water Tested Today!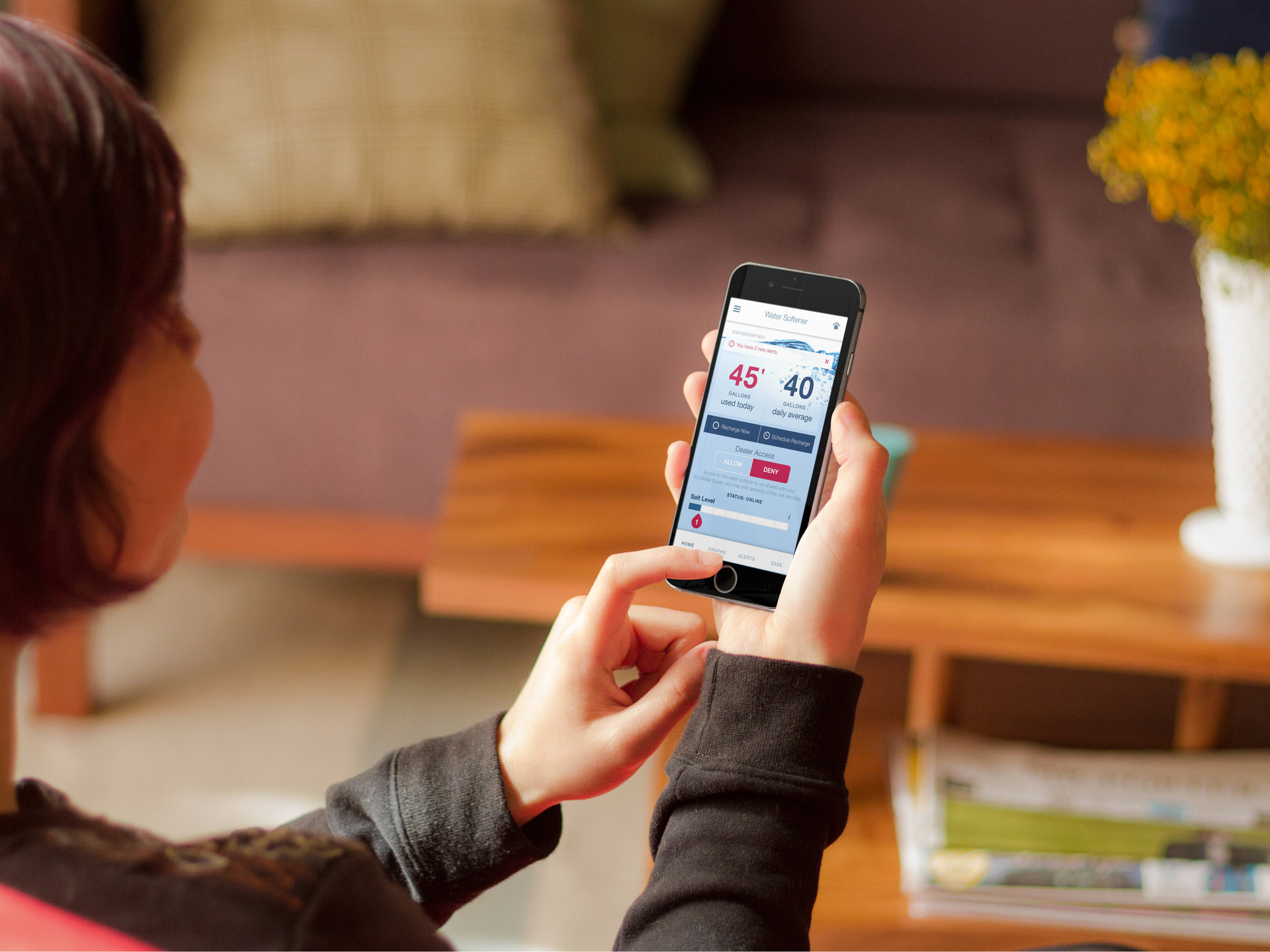 The EcoWater Monitoring App
Monitor Your Home's Water from Anywhere!
We are proud to offer the EcoWater Monitoring App, which allows homeowners to conveniently monitor their water system and water usage from anywhere. This app is a customer-favorite as it automatically sends valuable alerts and reminders, listed below:
E

xcessive Water Use

: Receive alerts when you use significantly more water than average. This helps to identify problems (a leak or running toilets) and bad habits (your teen's long showers). This has saved homeowner's who have been notified of a leak when nobody's at home!

Error and Flow Monitor: Be notified when your system experiences and error or an extended period of water flow
Service Reminder: Receive a reminder when its time to schedule your annual maintenance.
Low Salt Warning: Because Water Softeners are typically out of sight, many people forget to keep it filled with salt. Now, you'll receive a reminder two weeks before you need to fill it. This gives you time to purchase salt and fill the unit!
"We are so happy with the results of our Long's EcoWater System! I didn't realize how hard our water was until it was tested. What a difference the treatment makes! Now our glassware sparkles, wash is lighter, hair is bouncier, skin is softer, and water stains are gone. I wish I had called Long's sooner!"
Pam D. - Google Review
"We spoke to Long's and in about a week the problem was solved! They were responsive, professional and had a clear understanding of this issue and how to fix it, and keep it fixed."
Erik E. - Google Review
"I look forward to many many years of wonderful service from my new water conditioner and of course my pressure tank! If you are looking for a company to install a softener/conditioner, these are your guys."
Kimberly D. - Google Review