Purify Your Water with Long's EcoWater
Your drinking water quality may meet local standards, but does it meet yours? Both public and well tap water can contain contaminants like PFAS, nitrates, dissolved metals, arsenic, lead, chemicals, and chlorine that can give your water an unpleasant taste and harm your health.
At Long's EcoWater Systems, we provide the most advanced drinking water purification systems to give you safer, better-tasting water right from your home's local water supply.
Do you want to find water purifying companies near you? Take a look at which areas we service to learn more.
CALL TODAY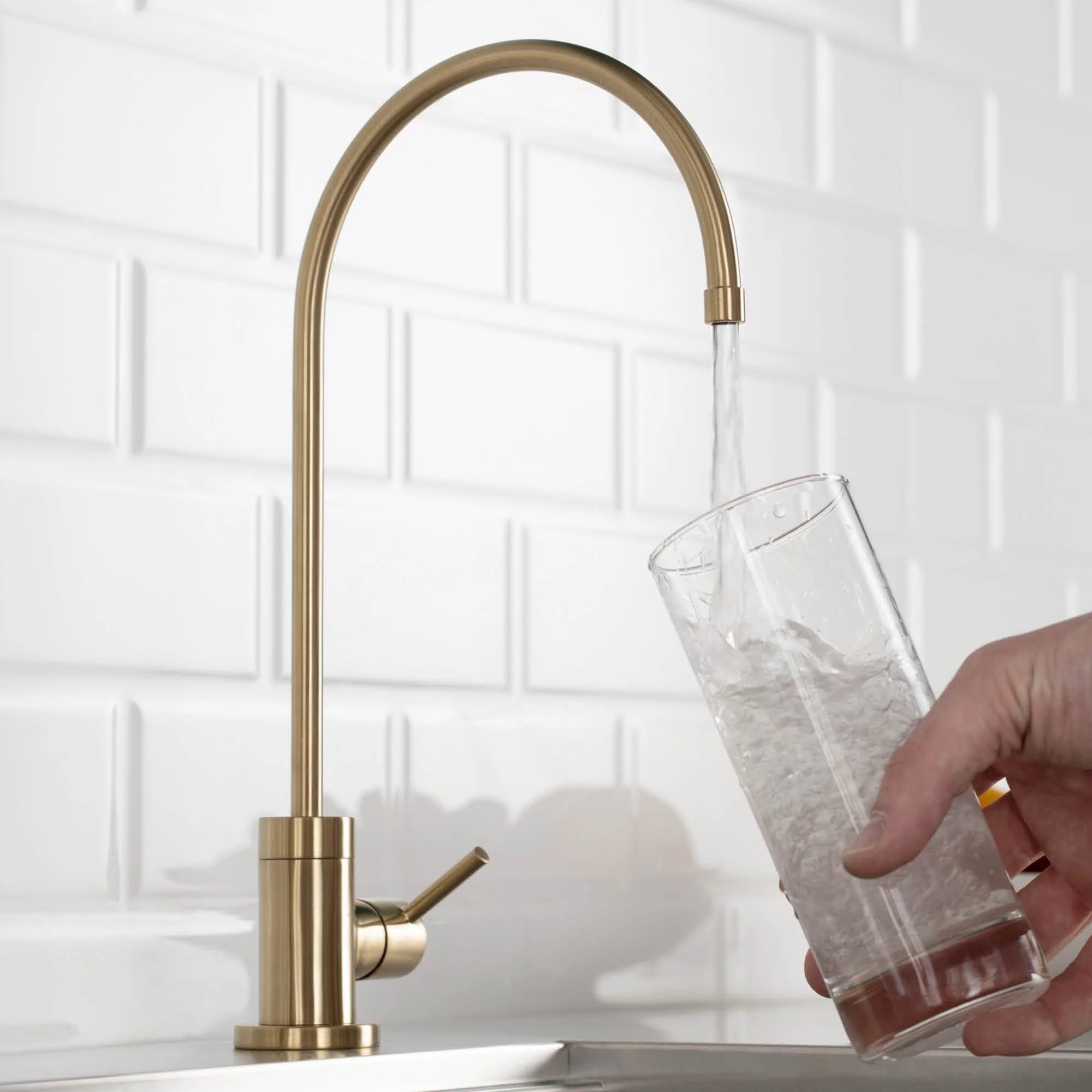 Benefits of Purified Water
Whether you have public or well water, a purification system can:
Improve water saftey & taste: Water contaminants like chlorine can give your drinking water an unpleasant taste and smell. Chemicals like PFAS can make it harmful to ingest. EcoWater drinking water purification systems remove these contaminants so you can enjoy water right from the tap. 
Reduce the need for water bottles: If you don't like your tap water quality, you may use single-use plastic water bottles to quench your thirst. Plastic water bottles are a major contributor to the planet's plastic pollution crisis. Plus, the quality of the water isn't as great as you might think. A drinking water purification system is a sustainable solution for reducing your reliance on plastic water bottles, while giving you higher quality water.
Increase your cost savings: A drinking water purification system saves you money by eliminating the need to purchase single-use water bottles or filters for refillable pitchers.
Make clean water more convenient: With a drinking water purification system in place, clean, great-tasting water is right at your fingertips. You'll save time with fewer trips to the store to buy water bottles and filters. What's more, most systems fit under your sink so they're out of sight and out of the way.
What Is a Reverse Osmosis Drinking Water System?
A reverse osmosis (RO) drinking water system is one of the most effective water purification treatments. It uses pressure to push your tap water through a semipermeable membrane and set of filters, removing contaminants like lead, arsenic, chlorine and bacteria. The clean water goes into a holding tank, and the contaminants go down the drain.
RO systems remove more contaminants than standard water filters, providing better water taste and quality.
Our RO Drinking Water System
The ERO-385 Reverse Osmosis Drinking Water System is the best of its class. It is certified to remove PFOA, PFOS, VOCs, fertilizers, arsenic, lead, fluoride, chlorine, nitrates/nitrites and many other impurities. It is also 2-3x more efficient than traditional RO systems, making it extremely eco-friendly. Our RO System also offers Alkaline water, which is healthier and better-tasting.
This under-the-counter RO system produces pure water that's ideal for:
Drinking.
Cooking.
Making baby formula, coffee, tea, juice and ice cubes. 
Watering house plants.
Filling steam irons.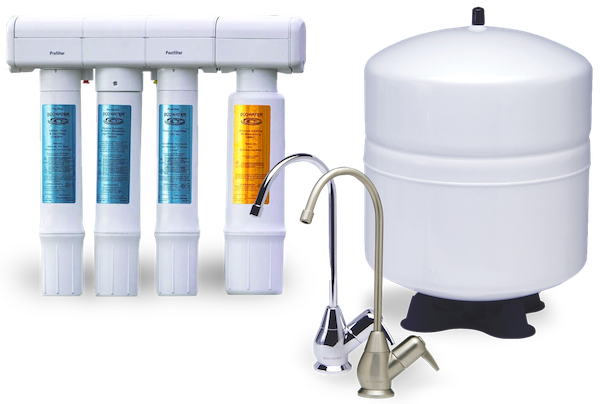 Advantages of Our RO Drinking Water System
The ERO-385 RO Drinking Water System offers unique benefits like:
Ideal for home use: This system boasts an impressive 50-gallon per day membrane capacity.
Easy filter replacement: The filters are easy to change — just twist the existing one out, twist the new one in and you're done! You can also leave your water supply on when changing the filters — removing the filter automatically stops the water flow.
Customizable: You can choose your faucet color and connect it to your refrigerator.
Independently tested and certified: The ERO-385 system meets or exceeds National Science Foundation (NSF)/American National Standards Institute (ANSI) Standard 58 for performance and quality.
Contact Us About a Drinking Water Purification System for Your Pennsylvania Home
Long's EcoWater Systems has provided reliable drinking water treatment services to residents in Greater Lehigh Valley and eastern Pennsylvania for over 70 years. You can rely on our products and services to give you clean, safe drinking water.
Get in touch with us today to learn more about our RO drinking water system or schedule a complimentary water test.
Grace L. via Google
We purchased a water softener for our house and the RO water system at the kitchen sink. We have noticed a huge difference in our water overall. The RO system makes our coffee taste so much better. I also take containers of the RO water into work as my coworkers like the taste of the coffee and tea we make at work with the RO water.
Get Your Water Tested Today!