Celebrating 70 Years of Service

to the Greater Lehigh Valley!
Our Mission:
Long's EcoWater Systems is in the water treatment, well pump, and water heater business. Our mission is to safeguard our residential and commercial customers in the Greater Lehigh Valley, ensuring safe, potable, clean water by providing the most advanced products, the highest level of service, and the best customer experience.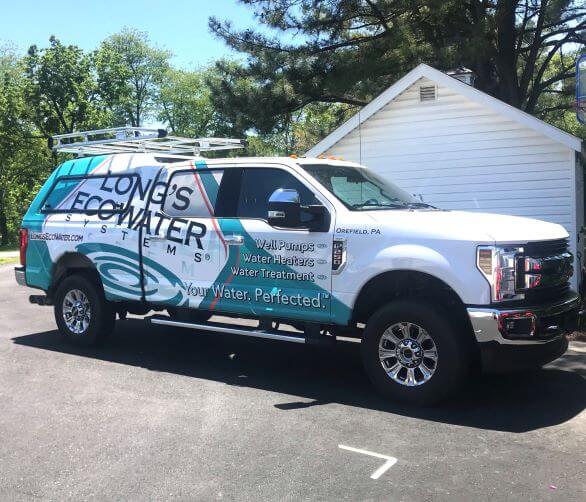 Improved Quality & Performance
Why EcoWater?
As an EcoWater dealer, we take pride in offering the most comprehensive manufacturer's warranty in the business, along with many other significant benefits, including:
Technology that uses half of the salt and 25% less water than other brands

The EcoWater app, which notifies you about your system's water usage, salt level, service needs, and more!

The EcoWater Refiner, which softens water while removing the smell and taste of chlorine

Highly efficient systems that reduce salt, water, and energy use

A full line of quality water treatment systems to take care of your unique water problems
Affiliations & Certifications:
Get Your Water Tested Today!
"We are so happy with the results of our Long's EcoWater System! I didn't realize how hard our water was until it was tested. What a difference the treatment makes! Now our glassware sparkles, wash is lighter, hair is bouncier, skin is softer, and water stains are gone. I wish I had called Long's sooner!"
Pam D. - Google Review
"We spoke to Long's and in about a week the problem was solved! They were responsive, professional and had a clear understanding of this issue and how to fix it, and keep it fixed."
Erik E. - Google Review
"I look forward to many many years of wonderful service from my new water conditioner and of course my pressure tank! If you are looking for a company to install a softener/conditioner, these are your guys."
Kimberly D. - Google Review